News
Ansel Elgort releases track he wrote as a high school student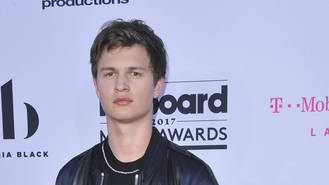 Actor and electronic dance music star Ansel Elgort has released a new track he wrote eight years ago, when he was in high school.
The Fault in Our Stars pin-up returned to his old tune You Can Count On Me after coming up with a new hook and recruited in-demand rapper Logic to help him finish it.
Releasing the new tune on Friday (02Jun17), the movie star, who records and performs under the name Ansolo, tells WENN, "You Can Count On Me is a song I wrote the piano chords and verses to in high school, eight years ago. This was before I ever knew how to produce music on my computer.
"It wasn't until recently I wrote a new hook for the song and decided to record a scratch piano and vocal on my iPhone to test how the track would sound with a more electronic production."
Ansel reveals he always dreamed of adding a rapper to the track and he turned to his good friend Logic after the two pals worked together on the hip hop star's song Killing Spree, which appears on Logic's new album, Everybody.
"I remembered that when I had written the first version of the track I wanted a rapper on one of the verses. Hip hop and R&B have been two of my favourite genres since I was a kid and combining them with a dance influenced production turned out to be something I really enjoyed making. Working with Logic was a blast.
"In fact eight years ago, when I imagined a rapper for this song, I had heard some of Logic's early songs and thought he was a real rapper with incredible flow, so working with him is a dream come true."
Elgort is signed to Island Records.
Source: www.msn.com
Added by AutoAdmin
175 views