News
Joel Madden drawn to melancholy music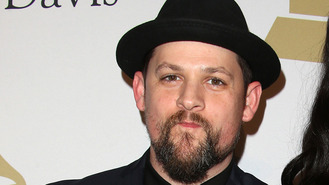 Joel Madden has always gravitated towards music that's "really sad".
The Good Charlotte frontman listed his top tunes in the latest issue of Rock Sound magazine, naming track Bright Eyes by Art Garfunkel as the song which holds his favourite lyrics ever. With lines such as, "Bright eyes, burning like fire / Bright eyes, how can you close and fail?" Joel also noted the ambiance of the song attracts him.
"This is incredible," he said of the tune. "So dark but so beautiful at the same time. I've definitely been influenced by songs like this; I don't know why, but I gravitate towards music that's really sad in some way. There's something about the melancholy that keeps me coming back."
Another song that made the list was You Are by Lionel Richie, his now father-in-law. Joel's own family, including his twin brother and fellow Good Charlotte rocker Benji, would play it all the time and the tattooed rocker – who has two children with wife Nicole Richie - can't believe he's now a part of legendary Lionel's own brood.
The 38-year-old also cited The Smiths' Please, Please, Please, Let Me Get What I Want as a song that breaks his heart as he professed his love for singer Morrissey.
"I just want Morrissey to have everything he wants, you know?" Joel said. "He's great, why can't he get everything out of life? When I've made love playlists – or mixtapes as we used to call them back on the day! – this has always been on there. Of course, over the last 11 years they've all been for my wife, so maybe she's bored of it now. But this (track) always goes right at the end."
Source: www.msn.com
Added by AutoAdmin
233 views