News
SZA: 'I was too broke to cash my first record deal cheque'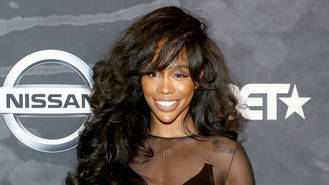 R&B singer SZA had to borrow money from her parents to cash the first cheque she received after signing a major record deal.
The Drew Barrymore hitmaker became a Top Dawg Entertainment artist in 2013 and found herself on a label with the likes of Kendrick Lamar, but success wasn't immediate and her life didn't change overnight.
"Even the day I got signed, I was broke as f**k," she tells Rolling Stone magazine. "I didn't have bread to get to the bank and cash my cheque. I just looked at it and took pictures of it for, like, three days until I could get to my parents' (house), and they drove me to the bank. I told them I signed to (Dr Dre.'s label) because they didn't know who anyone else was."
The singer is the latest rising star taking over the music scene and she is enjoying her ascent onto the A-list by embracing her "weird disposition".
"The world is scary," she notes. "I'm a gun-toting, weed-smoking American."
But SZA admits being stoned so often has been getting her into trouble of late - she recently suffered a black eye from a marijuana-linked accident.
"I fell out of a treehouse," she shares. "I couldn't hold the blunt and the rope at the same time."
The 26-year-old beauty is also discovering the perils of new found fame when it comes to getting a good night's rest.
"Jesus, I haven't slept yet," she lamented, noting a flight had kept her up all day. "Sleep is a funny concept... I can go days without sleep."
SZA released her debut album, CTRL, to much acclaim in June (17).
Source: www.msn.com
Added automatically
592 views