News
Beyonce pledges to 'help as many as we can' affected by Hurricane Harvey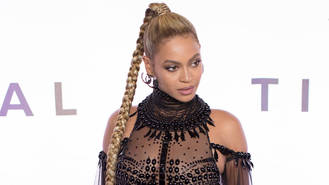 Beyonce has pledged her support to those affected by Hurricane Harvey, telling fans she's in "constant prayer" for the victims.
The singer's hometown is Houston, Texas, where more than 30,000 people have been forced to leave their homes due to serious flooding caused by the wind and rain of the devastating Harvey.
Hordes of celebrities have been coming forward on social media to reveal the ways they are supporting the hurricane relief efforts, with Beyonce the latest to announce how she is helping.
"My heart goes out to my hometown, Houston, and I remain in constant prayer for those affected and for the rescuers who have been so brave and determined to do so much to help," she said in a statement issued to the Houston Chronicle.
"I am working closely with my team at BeyGOOD as well as my pastor (Rudy Rasmus at St. John's in Houston) to implement a plan to help as many as we can."
BeyGOOD is a charity umbrella for all Beyonce's philanthropic pursuits worldwide, launched in 2013 for the Mrs. Carter World Tour.
Mother-of-three Beyonce also shared a black and white picture tribute to Texas on Instagram, writing on it: "Texas you are in my prayers". The image has been liked more than one million times in just 24 hours.
Beyonce gave no further indication of just how much financial help she is giving the relief efforts.
But other stars have been more vocal about how deep they have dug for the victims, with Chris Brown telling fans he's decided to donate $100,000 (£77,254).
"We need to come together. I'm donating $100,000," Chris said in a video on Twitter after actor Kevin Hart called on his fellow celebrities to put their weight behind the fundraising efforts. "It's for everybody out there in Texas for the relief in everything. So, I accept the challenge, man, and I implore and encourage everybody else who can change and make a change for this to please donate and help out."
However, Chris said he's opted against donating to the Red Cross, as he is "sceptical" of the organization, and has decided instead to give the money directly "to the people".
Source: www.msn.com
Added automatically
563 views