News
Lady Gaga agrees to hand over texts for Kesha and Dr. Luke legal battle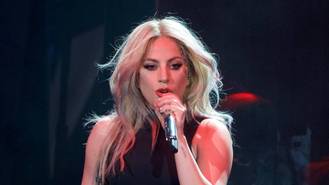 Lady Gaga has agreed to hand over text messages related to her friend Kesha's ongoing legal battle with producer Dr. Luke.
Last year (16), evidence of text exchanges between Gaga and Kesha were submitted to the courts as evidence, but the judge sealed the messages, making the content confidential. However, earlier this year, lawyers for the disgraced music producer, who has been in court with his former protegee Kesha since 2014 after she accused him of sexually and verbally abusing her, claimed they were forced to subpoena the Born This Way singer following several unsuccessful attempts to get her formal testimony on the record.
On Tuesday (15Aug17), court documents filed in Manhattan Supreme Court revealed that Gaga has agreed to be deposed in September, and will also "produce unredacted copies of certain of the documents that were previously produced in redacted form".
Gaga was first dragged into the dispute when the text messages sent between the pair were submitted to the court as evidence of the embattled vocalist reportedly making "false statements" about Luke to Gaga.
When Dr. Luke's legal team first issued the subpoena to force Gaga to appear in person for a three-hour sit down deposition, a representative for the star hit back at their claims that she had been uncooperative.
"As Lady Gaga's legal team will present to the court, she has provided all of the relevant information in her possession and is at most an ancillary witness in this process," the representative said. "Dr. Luke's team is attempting to manipulate the truth and draw press attention to their case by exaggerating Lady Gaga's role and falsely accusing her of dodging reasonable requests."
Gaga, however, has been a long-time supporter of Kesha and her quest against Dr. Luke.
"I feel like she's being very publicly shamed for something that happens in the music industry all the time, to women and men," she said previously. "I just want to stand by her side because I can't watch another woman that went through what I've been through suffer."
Source: www.msn.com
Added automatically
569 views