News
Liam Gallagher reveals he'll quit music and never tour again if his solo album flops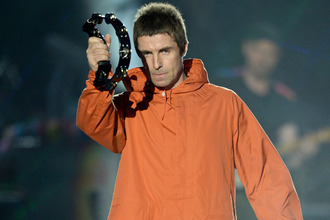 Liam Gallagher has said that he will quit the music industry if his debut solo album fails to do well in the charts.
The former Oasis frontman will stop making music entirely and will never tour again if As You Were "bombs" as there will be "no point" in continuing.
"If the album comes out and it bombs, there is no real point doing another one," he told the Daily Star.
"There is no point going through the rigmarole of interviews and touring if no-one wants it."€
Gallagher added: "Touring is hard, especially at this age and especially if no-one turns up. I guess I will do something else. I can always write music in my own house for pleasure.
The Britpop rocker said that he wouldn't consider going in a different musical direction as he didn't want to jump on any "bandwagons".
"I won't change genre. I won't do an EDM track to jump on that bandwagon and just to stay in the limelight as they say," he said.
Despite recently hinting that he'd be keen to reunite Oasis, Gallagher now maintains that he'd rather "work in MacDonald's".
Speaking about brother Noel Gallagher, he said: "He's living over there in that world, you know what I mean, and there's no f****** room for Oasis in that world as far as I'm concerned.
"I'd rather f****** work in McDonald's mate or get hit by a f****** 18-wheeler at 100 miles an hour, than bring my band and put it in that world."
Source: www.msn.com
Added automatically
451 views