News
Cheryl flew Liam Payne's loved ones to Mallorca for birthday celebrations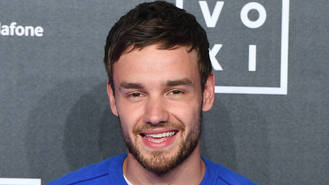 Liam Payne's girlfriend Cheryl flew his parents and friends out to Mallorca to help him celebrate his recent 24th birthday.
The former One Direction star jetted to sunnier climes with his partner and their five-month-old son Bear to mark the occasion on Tuesday (29Aug17), and Cheryl pulled out all the stops to ensure Liam had the best birthday ever - his first as a father - by enlisting the help of his nearest and dearest.
"It was amazing, there were multiple surprises throughout the day," he told the Daily Mail Online. "We got away for a little holiday and she had flown all my old school friends out that I literally hadn't seen for a year, so it was amazing to spend time with them.
"And then on my actual birthday, she flew my parents out and they spent a bit of time with me. It was really nice for my mum and dad. We were out in Mallorca, it was lovely."
He added to the Daily Star Online: "They haven't spent a birthday with me for a long time as obviously we have always been away."
Talking about the vacation to reporters as he attended the VOXI launch event in London on Thursday, Liam explained it had been great to spend some time with his little family before both he and Cheryl are once again kept busy with their various work commitments.
"Me and Cheryl aren't really the sunbathing by the pool type," he told the Daily Star. "But it was really nice. When you are away you talk about a lot of different things and I got to spend a lot of time with my son which was great.
"With the next year we (myself and Cheryl) are really excited about what's moving forward."
Cheryl is reported to be gearing up to launch her musical comeback, and is apparently keen to work with stars including Justin Bieber. And talking about his other half's career aspirations, Liam told The Sun: "Cheryl's like Superwoman. She's done so well and is so happy with herself. She's been working hard and if you do work hard, you get what you want.
"She had her rest time bonding with Bear at the start. She's incredible, a natural mum. We take a million pictures of Bear but we want him to be able to decide what he wants to share when he's older."
Source: www.msn.com
Added automatically
573 views