News
Proud Fergie had to feature son's sweet vocals on new song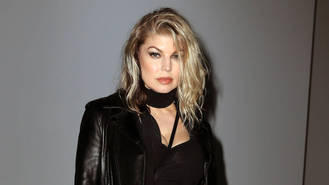 Fergie couldn't resist having her son Axl feature on her new album after he began copying his pop star mum singing in French.
The Glamorous hitmaker's four-year-old boy with estranged husband Josh Duhamel makes his performing debut on Fergie's new release Double Dutchess, featuring on the track Enchante (Carine), and the singer admits his vocals were too cute not to share with the world.
"He sings songs all around the house so I brought this demo (for the song) home and I was just playing it, listening to it," she told U.S. breakfast show Today, "and I'm saying, like, 'Enchante, comment allez-vous, tres bien (Nice to meet you, how are you, very well)', and then he goes (mimicking her), 'Enchante, comment allez-vous...' and I go, 'Oh my gosh!'
"When you hear your kid singing, in French, it was just mummy pride. I had to just record it."
Fergie added during an interview with People.com that she never forces Axl to sing - it just come naturally to the tot. And despite being just four years old, he already has masses of charisma, something that's evident in the brief cameo he makes in her video for A Little Work.
"It was just really natural," she smiled when recalling the filming of the cameo. "We had planned to just film it whether he wanted to come or not - I just missed my son and wanted him to come to set! I was like, 'Well, we can walk out of the church with him or not, depending on what mood Axl is in. If he's crying and he doesn't want to do it, then we wont do it!' But he was completely into it, we just made it like a play date. We play all the time at home in several costumes per day, so for us it was just another activity. We have a lot of good times!"
Fergie unveiled the music video for Enchante (Carine), which stars model and reality TV star Kendall Jenner, on Friday (22Sep17) - the same day as her album release.
Source: www.msn.com
Added automatically
839 views