News
Katy Perry waiting for Pope's OK before she can move into convent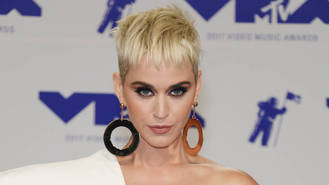 Katy Perry is awaiting official word from the Pope before she can turn a Los Angeles convent into her new home.
The Roar singer, who was raised a fervent Christian, took control of the sprawling Los Feliz property earlier this year (17) after a stand-off with local nuns and another buyer but a planned makeover is still on hold while archdiocese officials seek out a replacement for its House of Prayer, which is still in use by the local clergy.
Once that is found, Perry will have to wait until the Pope and his people sign off on the sale.
She plans to pay the archdiocese $14.5 million (GBP10.8 million) for the property.
The pop star first put in a bid for the convent in 2015, but the nuns of the Sisters of the Most Holy and Immaculate Heart of the Blessed Virgin Mary attempted to stall her because they preferred the idea of entrepreneur Dana Hollister taking over the place.
A judge ruled in Perry's favour in June (17).
Katy is getting ready for the big move by listing the Mediterranean-style Los Angeles home she bought from oil heiress Aileen Getty for almost $10 million (GBP7.4 million).
The place features a massive balcony, guest house, a huge gym, a spa and cabana, an outdoor pizza oven, fountain, an orchard, and a security guardhouse.
The singer bought the place for $8.2 million (GBP6.1 million) in 2013.
Perry also splashed out $18 million (GBP13.4 million) on a Beverly Crest estate in Los Angeles at the beginning of the summer (May17).
Source: www.msn.com
Added automatically
554 views