News
Fergie: 'Mario Lopez was a little player'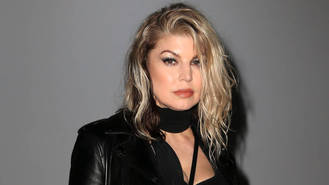 Fergie has called her former boyfriend Mario Lopez "a little player", claiming he once pitted her against her co-star.
In his 2014 memoir Just Between Us, the former Saved by the Bell star revealed how he had a "pre-teen romance" with the Black Eyed Peas star, his co-star on children's TV series Kids Incorporated, and they were each other's first kiss.
Fergie was asked about the smooch during an appearance on Watch What Happens Live on Tuesday night (26Sep17) and asked to rate it out of 10, giving him full points while noting that he had "beautiful, soft lips".
"It wasn't that extensive, but yeah... The feelings at the age? Ah!" she continued, before letting slip that Mario would toy with her and their friend Renee Sands, who later became a member of Fergie's group Wild Orchid.
"He was a player. He was a little player, by the way. He had me and the girl Renee, who was also in Wild Orchid with me, he would play Renee and me and our feelings - our little girl feelings!"
When host Andy Cohen asked if he played the young girls against each other, she replied, "Yeah, yeah, well, well... He's got that Latin lover thing. Always had."
During the Plead the Fifth segment of the show, Fergie was also asked what her least favourite "project" of her estranged husband Josh Duhamel's was, which she struggled to answer.
When Andy suggested some of Josh's movies like Safe Haven, Fergie insisted she loves them and wouldn't name a film, so eventually answered by saying, "Maybe some of his group texts with his friends that are kind of about toilet talk."
She was also asked about her other famous ex, Justin Timberlake, but she rolled her eyes, reiterated her previous comments that "it wasn't all that serious" and asked to plead the fifth.
Source: www.msn.com
Added automatically
469 views