News
Dolly Parton supporting hurricane relief efforts with money and books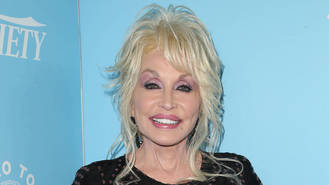 Country superstar Dolly Parton is donating money and books to aid people living in areas affected by the recent hurricanes.
The 9 to 5 icon has chosen to give an undisclosed amount to the One America Appeal for Hurricane Relief, a charity established last month (Sep17) by all five living former U.S. presidents - Jimmy Carter, Bill Clinton, Barack Obama, George H.W. Bush and his son, George W. Bush - to aid the recovery efforts from Hurricane Harvey, Irma, and Maria.
Announcing her donation, Dolly explained she wanted to give back to others in need after members of the public heeded her call for funds to help residents affected by the devastating wildfires in her native Sevier County, Tennessee in November, 2016.
"After the tremendous outpouring of support my hometown received last winter after the wildfires raged through the area, I want to do my part to help other areas affected by natural disasters," Dolly shared in a statement. "I admire and respect this effort led by our Presidents so it is an honor for me to contribute to their work."
The singer is also using her book foundation, the Imagination Library, to provide free reading materials to U.S. educators living in hurricane-hit neighbourhoods as part of a new campaign with publishers at Penguin Young Readers and officials at non-profit social enterprise First Book.
The aim is to deliver 500,000 titles to affected areas via the First Book National Book Bank, and Dolly has kicked off the initiative by donating the first 165,000 works from the Imagination Library and covering the shipping and handling fees, totalling just under $91,000 (£69,200).
She explained, "I know in the immediate aftermath of a disaster books are not the first thing people need or miss. But I also know from our past experience that after some time has passed, families, schools and libraries are eager to replenish their shelves, and their hearts, with books. First Book asked us to join with them to get the right books in the right hands at the right time and we were pleased to do so."
Source: www.msn.com
Added automatically
564 views