News
Michael Jackson's iconic white glove sells for more than £85,000 at auction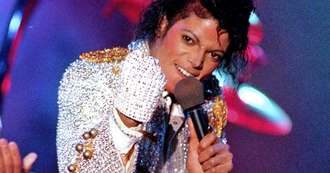 Michael Jackson's iconic crystal-studded white glove has sold for more than £85,000 ($175,000 NZD) at an auction in Texas.
According to The Sun, the anonymous buyer also received a letter confirming it was donated to Unicef in 1998, alongside an envelope from the MJJ production company founded by Jackson.
Jackson is thought to have said of his experience wearing the glove on his Bad Tour: "I felt one glove was cool. Wearing two seemed so ordinary."€
The singer's iconic glove is not the only musician's belonging to have fetched thousands at auction in recent years.
In 2019, John Lennon's legendary round sunglasses sold for £137,000 ($282,000 NZD) at Sotheby's auction, while sketches of Paul McCartney's "psychedelic" piano designs were recently sold for £2,000 ($4,000 NZD) after a builder pulled them from a skip.
Andy Clynes said of his find: "I picked them out of the skip. The case burst open as it was thrown in. It was raining and I just picked up what I could. I imagine there was a lot more there but it was damaged."
Last week, it was reported that Jackson once owned alligators that died in a fire in the zoo of Tiger King subject Joe Exotic.
A new BBC documentary, titled The Real Michael Jackson, takes another look at the sexual abuse claims levelled against the singer that were brought to light in last year's HBO series Leaving Neverland.
Source: www.msn.com
Added automatically
350 views