News
Dixie Chicks change band name to The Chicks and release protest song 'March March'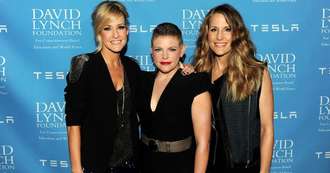 The Dixie Chicks have changed their band name to The Chicks.
Unlike Lady Antebellum, which made the decision to go as Lady A earlier this month, the band didn't announce the decision in a statement.
Rather, they changed their social media handles and website url to reflect the change.
While the group hasn't provided an official explanation, "Dixie" refers to Southern States in the US – and is especially used to refer to States that used to be part of the Confederacy.
The change comes in light of a renewed push against racism in the US, which has trickled down to the entertainment industry.
The band are now known as The Chicks on Twitter, Instagram, and Facebook.
They have also released a new protest song, "March March", under their new name.
The tune is part of their upcoming studio album Gaslighter, planned for release on 17 July.
It refers several themes from gun control to climate change, and was shared on YouTube alongside links to several organisations, including Black Lives Matter, Planned Parenthood, and March For Our Lives.
Source: www.msn.com
Added automatically
426 views