News
Ellie Goulding addresses the music industry in an op-ed: 'What constitutes the worthiness of an award?'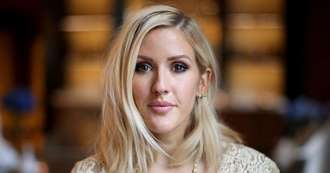 Pop performer Ellie Goulding published an op-ed on Wednesday (2 December) that openly questioned the music award show process.
Titled "The Start of a Conversation," Goulding addressed the integrity – or lack thereof – surrounding which artists receive music awards and which do not.
"I sit and wonder when the industry stopped reflecting the impulses that drive us as musicians," she wrote in a Medium post under the name "Elena Goulding."
"I sit and wonder when factors such as industry relationships, internal politics, and magazine covers started being rewarded before the music itself. I sit and wonder about the ways in which artists in other fields – fine art, dance, film – are identified and praised for their notable bodies of work, not because their notable bodies or working relationships."
She continues, "When peers and friends get nominated for a major award, I am so, so happy to see them rewarded for their hard work and especially for their brilliant writing. From my perspective, there is nothing greater than listening to a song or an album that has saved you, inspired you, evoked deep emotion in some new sort of way… and then see it get the attention and award it deserves. At the same time, there is always a crushing, horrible feeling for my peers and friends who don't get acknowledged, by the very same system, for their work year-after-year despite making music I and many others believe is ground-breaking.
"So, my question to you, the music industry, is – and I ask this humbly to open a discussion – what constitutes the worthiness of an award? This is not rhetorical; I would love to know an answer. I would love to know if what I have done throughout my career, and what so many other artists have done throughout theirs, in receiving a certain level of critical reception, does not qualify for some sort of formal recognition, then what does?"
Goulding, who released the album Brightest Blue this year, was not nominated for any 2021 Grammy awards.
She joins a recent chorus of artists who are openly questioning the music awards process, including The Weeknd (who was also not nominated for any Grammys this year), Drake, Nicki Minaj, and Halsey.
Source: msn.com
Added automatically
429 views