News
Sean 'Diddy' Combs on a 'mission' to bring back R&B with new record label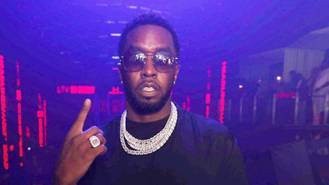 Sean 'Diddy' Combs is on a "mission" to revitalise R&B music with his new record label.
Earlier this month, the music mogul announced that he will be launching Love Records with his upcoming album, which will be released in conjunction with Motown Records.
Reflecting on the venture during an interview for Billboard, Diddy explained that he wants to breathe new life into the genre and employ a new generation of talent.
"I'm on an R&B mission... a mission to bring back a genre of music that had employed so many musicians and writers. I also want to bring back, you know, our soul," he said. "That's a part of our culture. Not singing and sounding like computers to the point where we lose ourselves. So, I'm here to bring back the R&B magic because R&B is love."
Diddy went on to share that he has long been inspired by Motown founder Berry Gordy's "blueprint" for a record label, and is excited to be working with a variety of up-and-coming artists.
"This new album is like an R&B Super Bowl featuring artists whose voices I love, with my production and direction underneath. We also have a star-studded array of young producers and songwriters. I love collaborating," the Last Night hitmaker continued.
Diddy has not yet confirmed a release date for his new record.
Photo: provided by Cover Media
Source: msn.com
Added automatically
295 views