News
Lewis Capaldi assures fans he's 'absolutely fine' in response to viral video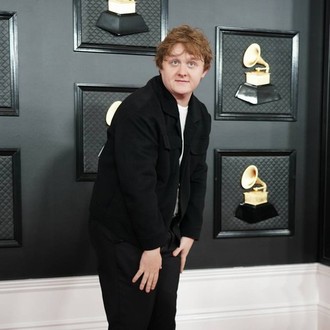 Lewis Capaldi has assured fans he's "absolutely fine" after a viral video showing him twitching onstage sparked concern.
The Someone You Loved singer, who was diagnosed with Tourette's syndrome last year, responded to concerned fans after a video of him twitching onstage during a concert in Liverpool, England last week went viral.
"This video here I've seen doing the rounds a little bit on TikTok and I see a lot of people in the comments concerned because I'm twitching quite a lot," he said in a TikTok video over the weekend. "It's just - I've got Tourette's, so I'm just twitching quite a bit here.
"It's not an issue in the slightest, I'm absolutely fine. It's just this happens when I get like tired, nervous, excited, whatever. So it just gets more intense. I'm not doing it now at all because I'm lying in my bed in my pants. But this is at the end of an hour-and-a-half gig and I'm singing in front of 15,000 people. So, yeah, I'm tired and I'm also very excited 'cause this whole arena is singing my songs back to me."
The Scottish singer-songwriter concluded his video by reassuring fans that he was fine and encouraging them to see one of his live shows.
He joked, "Come see me twitch live in person."
Tourette's syndrome is a condition that causes a person to make involuntary sounds and movements called tics.
Photo: Cover Media
Source: Cover Media
Added automatically
130 views