News
Drake calls out security after fan invades stage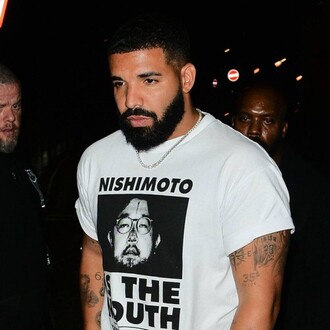 Drake recently called out his security after a fan approached him on stage during a concert.
During the rapper's first of two stops at the Moody Center in Austin, Texas on Monday as part of his It's All A Blur Tour, he was interrupted when a fan unexpectedly joined him on stage and tried to grab his hand.
In a video which has been shared on social media, Drake, 36, can be seen pushing the fan back before changing his mind and shaking the intruder's hand.
"Y'all not doing security out here?" the One Dance artist asked security as he escorted the fan off of the stage himself. As a security guard finally arrived to help him by the steps, he quipped, "Boy, you slow as f**k."
The incident comes soon after Drake was hit on the arm by a phone that had been thrown by a fan. Additionally, at a separate concert, the rapper caught a book lobbed in his direction.
During the show on Monday, the Hotline Bling rapper announced that he is planning to drop the first single from his upcoming album For All the Dogs at some point this week.
"I'm even going to say something tonight in Austin, Texas I haven't said yet," Drake told the audience, via Complex. "I know y'all excited to hear the album. I know it's, like two weeks out. I'mma drop a song for y'all this week. Yeah, yeah. What a time, what a time. I appreciate y'all. Deeply, by the way, I do. It's a lot of love in Texas."
The It's All A Blur Tour with 21 Savage, which began on 5 July, will wrap up on 9 October in Columbus, Ohio.
Photo: Cover Media
Source: Cover Media
Added automatically
48 views