News
Barlow 'shocked by sexy moves'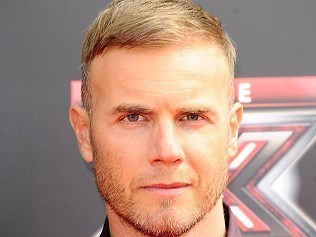 Gary Barlow has described being shocked by the "moves" performed by some girls auditioning for The X Factor - saying they have been influenced by the sexual content of today's music videos.
The X Factor judge, 40, also revealed that he had to switch off the TV when his children were watching, because of a music video, and that he had been aghast to hear nine-year-olds singing rude lyrics from a Black Eyed Peas song.
Gary said that the "so sexual" content of music videos had "filtered down" to youngsters performing when they auditioned for The X Factor.
He told OK! magazine: "Music videos these days are so sexual. The other day, I wanted some music in the kitchen and put on one of the music TV channels and a video came on which was so rude that I had to turn it off because my nine-year-old was with me."
He said he was not a "prude" but did not want his children - aged 11, nine and two - seeing the videos.
Gary added: "It all filters down. We had girls auditioning for The X Factor and you wouldn't believe the kind of moves they were doing. I sat there and thought, Jesus Christ."
The star told the magazine: "I have had five nine-year-olds in my back seat singing along to Black Eyed Peas songs with 'F' this, 'F' that and I'm like: 'Right, I'm stopping the car!'
He said he did not like his children listening to swearing and admitted that on his tours some songs were "dressed a little sexually" but said it was not "too in your face".
Source: music.uk.msn.com
Added by AutoAdmin
976 views