News
Lennox: Gaga music doesn't move me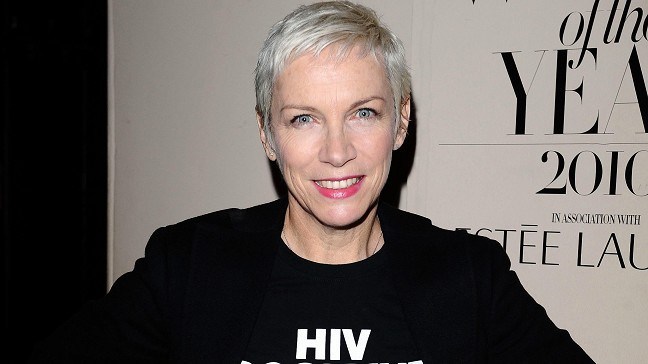 Annie Lennox has described Lady Gaga as "just pop" and said her startling image didn't move her like Adele's music.
The Sweet Dreams singer, speaking to Dave Gorman on Absolute Radio, said she wasn't sure what the meaning was behind the Born This Way's eccentric image, and that it didn't compare to Adele's "heart-felt" singing.
Annie said: "I think she has an extraordinary voice and I think 'Ooh, I wouldn't want to be Lady Gaga', because I mean I just couldn't handle it.
"Obviously she's someone who really is... I would say probably a bit compulsive about the dressing up thing and all of that. The only thing for me is I'm not quite sure what it all means at the end of the day, other than it just being extraordinarily startling.
"It's just what it is, it's pop, and it's pop at the most extraordinary level, but what it doesn't do for me, like Adele moves me, Adele moves me."
The 56-year-old musician added: "It's not fair to compare one artist to another because they all come with their own sort of elements to the picnic, you know. Adele brings a beautiful voice that's resonant, it's heart-felt, it's nuanced."
Annie also described X Factor as a "factory", saying it would never produce a musician who was a poet and a political commentator through their songs.
She said: "You wouldn't find a Joni Mitchell on X Factor, that's not the place. X Factor is a specific thing for people that want to go through that process, it's a factory, you know, and it's owned and stitched-up by puppet masters."
Source: music.uk.msn.com
Added automatically
1147 views