News
'Lost' Bowie footage to be screened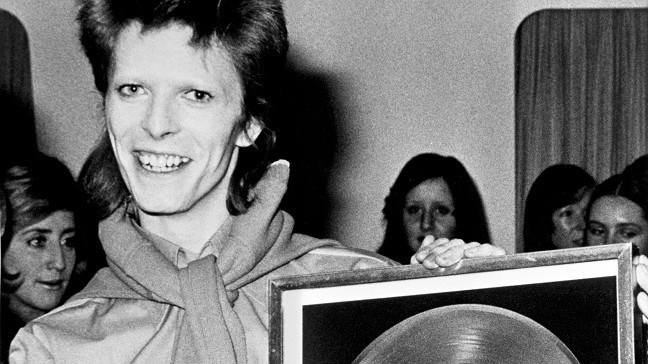 Footage of David Bowie on Top Of The Pops thought to have been lost forever is to be screened for the first time in almost 40 years.
The archive film of the singer performing number two hit The Jean Genie recently came to light after it was feared to have been wiped along with appearances by hundreds of other artists on the show.
Now fans will be able to see the rock idol's performance, dating back to January 1973, when it is screened in a BBC2 TOTP special tonight.
The film emerged earlier this month when it was shown at the Missing Believed Wiped event at the British Film Institute in London which celebrates the discovery of long-lost TV shows.
Retired cameraman John Henshall from Oxfordshire worked on the show and kept a copy of Bowie's appearance. The slot featured the use of a fish-eye camera lens which he had designed himself.
The performance has not been screened on TV since it originally aired on January 4, 1973, the day after it was recorded.
Hundreds of shows were simply wiped to allow video tape to be reused because of its high cost.
Mr Henshall was unaware until recently that the BBC had not kept a copy. "I just couldn't believe that I was the only one with it. I just thought you wouldn't be mad enough to wipe a tape like that," he said earlier this month.
The four-minute clip of Bowie performing alongside his then-band The Spiders From Mars will be screened in full. The song - from his Aladdin Sane period - sees the group in full glam rock mode, with Bowie playing harmonica.
BBC2's Top Of The Pops Christmas Special will be screened at 7.30pm and also features Slade, Wham!, Pet Shop Boys, Coldplay and Adele.
Source: music.uk.msn.com
Added automatically
1112 views