News
Perry film to reveal marriage woes?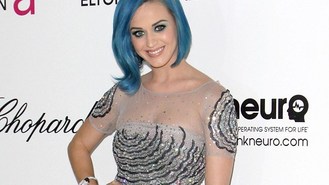 Katy Perry has revealed she won't hold back in her upcoming biopic.
The Firework star hinted that the film, titled Katy Perry: Part Of Me, would help clear up speculation over "the most intense year" of her life, which could include the lowdown on her marriage with British funnyman Russell Brand.
"It would cover all of last year, which was the most intense year I think of my life. You'll appreciate this film because I feel like if you know everything about me, which you do kinda, you'll know even more," she told Radio 1.
"It's basically like being in bed with me," she added.
The Paramount-backed musical documentary - to be directed by Dan Cutforth and Jane Lipsitz, the producers behind Justin Bieber: Never Say Never - is reported to be a "concert-documentary" about Katy's life on and off stage.
The singer, who performed in the Radio 1 Live Lounge, still plans to collaborate with good friend Rihanna, although they need to find the time within their busy schedules.
"We've collaborated on a lot of things, but just not songs yet. It's one of those things that's got so much build-up that we have to deliver," she continued.
"I want it to be like that Eurythmics and Aretha Franklin song Sisters Are Doin' It for Themselves. But I definitely want to do something that is so iconic. How disappointed would you be if that song came out and it's no good? Sometimes you have to wait for greatness."
Source: music.uk.msn.com
Added automatically
1191 views