News
Chesney: My voicemail for Richie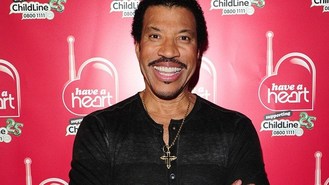 Country singer Kenny Chesney has confessed he was so keen to appear on Lionel Richie's latest album that he drunk-dialled the pop legend to suggest a song.
Endless Love star Lionel is returning to his country roots on the new duets album Tuskegee, named after his hometown in Alabama.
And Kenny - who remembers the singer being on the mixtape that successfully won him the heart of a girl as a high school student - revealed he decided to join the project following a few bottles of wine.
"I just decided that I was going to call Lionel and tell him I wanted to sing on his record. It was a pretty spirited voicemail, I can tell you that, because I actually sang the verse and like half of the song of My Love onto his voicemail," the singer said.
Meanwhile Lionel - who also collaborated with Willie Nelson and Tim McGraw on the Nashville-recorded album - is now planning a second volume with stars who missed out the first time around.
He added: "I'm probably as comfortable in my own space and in my own skin in the music world as I've been in 15 or 20 years, because here, they specialise in melody here. Singers, melody, stylists. Not acrobatics."
Source: music.uk.msn.com
Added automatically
1186 views