News
Will.i.am to produce Britney album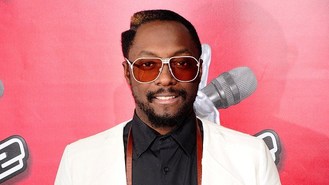 Will.i.am is producing Britney Spears' new album and has said he won't let it include "another song about going on the dance floor".
The Black Eyed Peas star confirmed to Rolling Stone that he would be executive producing Britney's next album but wanted to get to know her really well first.
He said: "I was like, 'OK, look, guys, me and Britney need to have lunch four times a month for three months before I even try to go in the studio with her because we need to talk.
"We need to talk about what she's excited about in life. I gotta talk about the things that hurt her. I gotta talk about the things that make her concerned - she's a mother. I gotta talk to her about all the things that her fans want to talk to her about.
"I gotta be the vehicle between her and her fans. We can't do another song about going on the dance floor. Really? Didn't we see a bunch of Britney doing that already? Don't we want to see something that comes from her heart?"
The Voice UK coach said Womanizer singer Britney had been impressed with their previous work together.
"After I did a song on Femme Fatale - Big Fat Bass - and then we did Scream And Shout, she really liked the way we worked because of my approach."
The pair will start working on songs in the next few months but have no idea of a release date for the album yet.
Will.i.am wouldn't confirm who else will work on the album but did say that Britney likes Diplo, who is rumoured to be involved.
He also talked about his upcoming tour: "I'll probably be on a real tour in September. But I don't know if I'm gonna tour America. I'll tour everywhere else, but not the States. It's a weird place to tour. It's gonna be cool. [But] I don't want to reveal how I tour."
Source: music.uk.msn.com
Added by AutoAdmin
1053 views