News
Crow enjoys jamming in Nashville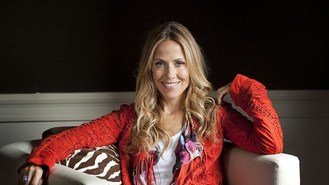 Sheryl Crow has revealed she enjoys living in Nashville because she is able to strike up a spontaneous jamming session with all the fellow musicians who are her neighbours.
The 51-year-old singer moved to Nashville seven years ago after beating breast cancer. She's since adopted two young sons, Levi and Wyatt, and settled into the creative community.
Sheryl revealed: "It wasn't until I moved here that I realised what an amazing community it is.
"It's the thing I've been missing my whole career, the feeling of being able to sit around with a guitar and have people know each other's songs and know songs from people who've influenced all of us. When I moved here pretty early on Vince Gill started calling me to do guitar pulls, and I thought, gosh, this is just like heaven on earth down here."
She added: "It's really idyllic. And the other great thing about it is I can get off the airplane and there's no paparazzi."
For the last few months she has been loading her two young boys aboard a bus and taking off on a tour of country music radio stations around the country.
She revealed it reminds her of a scene from Coal Miner's Daughter, the life story of Loretta Lynn.
"It really is like the scene where Doo zips up Loretta's dress and she runs in with her new acetate, her 45, and says, 'Here's my new record,' and she plays something on air, shakes a few hands and leaves," Sheryl said. "It really is a throwback to that and it's the most organic thing I've done in years."
The singer added: "I say that it's fun, but it's the hardest thing I've ever done. Because sitting on the bus and only getting the gratification of only playing like a couple of songs, and then driving for two more hours and then getting to play a couple more songs. It's really hard, but it's great, you know? I've felt really embraced."
Source: music.uk.msn.com
Added automatically
1157 views