News
Arthur still battling 1D and fans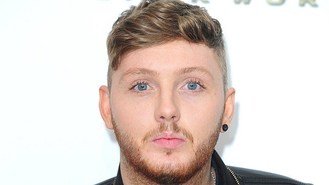 James Arthur's fight with One Direction has shown no signs of dying down as the Impossible singer ranted about boybands on Twitter.
Last year's X Factor winner had accused One Direction of being more about merchandise than music and later tweeted: " And f*** boybands! Bring on the hate I don't wanna be popular. Apart from JLS who are genuinely the coolest people I've met in music."
Replying to fans' shocked reactions, he added: "I make music... Love it or hate it that's your human right but if you were a fan and now you aren't then be my guest and hate me I don't care.
"If you are now not a fan of me because of how honest I am then you're not a fan that I want anyway... I don't care for markets and business.
"You are all correct I wouldn't be where I am if it weren't for Louis Tomlinson... Not the years of working hard in the real world."
James then claimed a member of One Direction had been mean to him by text message and tweeted: " I have nothing against One Direction fans or the band itself I have an issue with one member ... they insulted me when I had nothing against them so now I don't pull any punches when I'm asked...
"[They] just said some things via text and the things that were said warrant my dislike for them so that's it... I'm not being ungrateful."
Asked which band member it was, he tweeted: "Well the one I called a little b***h obviously coz he wouldn't say the things he said to my face."
Meanwhile, last year's contestants Union J also took the boyband comments to heart.
Jaymi Hensley wrote: "How people change in a year! Such a shame #famechanges ... Anyway I'm off Twitter now for the night not using it as a slanging match!"
And Josh Cuthbert wrote: "'Just remember where you came from' ... best saying. #TrueThat."
James replied: "Never forget where you came from?... Pretty sure I credit the X Factor for changing my life 100 times a day...
"Someone's bitter I didn't tweet their album link.. #famehelpsyouidentifyfriends."
Source: music.uk.msn.com
Added automatically
1058 views