News
Arthur says he didn't rap diss Ora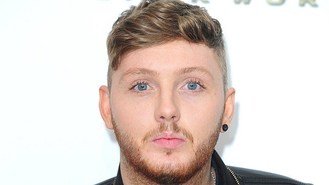 James Arthur has insisted his radio rap was not aiming to diss Rita Ora.
The former X Factor winner was on BBC Radio 1Xtra's Fire In The Booth show at the weekend, where they played a pre-recorded rap by him which appeared to insult ex-fling Rita.
James rapped: "I'm giving 10 million f***s less than Rita does and that's a lot of f***s. Yeah, that's a lot of f***s. Some people's auras [Oras] and demeanours can deceive us, but what they really want is a piece of your p****."
The You're Nobody Til Somebody Loves You singer continued: "I am cold, fearless sticking this thing in Z listers. And I don't want to aim this venom at a f****** hater's cranium, blow the load of broken Britain on Iggy Azalea's crazy area."
But James, 25, who plans to release a rap mixtape, told the Daily Mirror it wasn't aimed at insulting Rita: "I was totally bowled over by the positive reaction to my FITB on Twitter yesterday. A big risk for me and mind-blowing to get so much love.
"And for the record it wasn't a Rita diss! She's a mate and I meant that I'd like to live my life to the full and give less of a f*** about everything just like she does! It's something I really respect."
James briefly dated Rita in February before she got together with David Beckham's friend Dave Gardner, and she is now in a relationship with Calvin Harris.
In October, James said: "Who hasn't had interest from Rita Ora? She was out with me one night and then coming out of a club with David Beckham's best friend the other night. I was like, 'Oh, f*** you then.' A lot of attractive women are d********."
Source: music.uk.msn.com
Added automatically
1004 views