News
Brit Award set for global vote move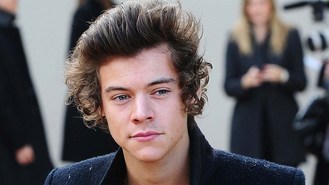 Music fans from around the world are to be given a say on who should win a new Brit Award.
Voting for the inaugural best video category will not be confined to the UK, meaning devotees from other countries could be mobilised to rack up the numbers - which means boy band One Direction look to be a shoo-in to take the prize before nominees are even announced.
Organisers are also hoping to make the event of global interest by allowing it to be streamed on YouTube around the world for the first time.
It is thought to be the first time an award show of such a scale has been broadcast around the world through the video-sharing site.
Arctic Monkeys, Katy Perry, Bruno Mars, Bastille, Ellie Goulding and Pharrell Williams are among the performers on February 19 at London's O2 Arena.
Event bosses say they are constantly looking at ways to reach a wider audience and say "streaming the show live on YouTube will mean that the achievements and successes in British music over the last year can be celebrated around the world".
However the streaming will not be seen within the UK where fans will have to view live coverage on ITV as in past years.
Viewers will vote for the best video prize on Twitter - the first time the event has included a social media vote - and the award will be announced towards the end of the show. Nominees will be announced on February 10.
Overseas viewers will see behind the scenes footage and interviews during the commercial breaks which are scheduled into the event, but will see the same feed of images broadcast by ITV during the show itself. Downloads of performances will be sold through iTunes with proceeds going to War Child and the Brit Trust.
Brits chairman Christian Tattersfield said: "By adding the first ever social vote and YouTube live stream we are taking the BRITs to a whole new level, offering a dynamic, engaging and fully interactive experience for fans everywhere."
Geoff Taylor, chief executive of music industry trade body BPI, said: "The live vote on Twitter means that viewers world-wide will decide on the night who made the best British music video. Given the phenomenal success of British music overseas and the huge importance of social media to our artists, it's right that the Brits should become a truly global, digital event."
Source: music.uk.msn.com
Added automatically
1002 views