News
Hudson: Miley gets what she wants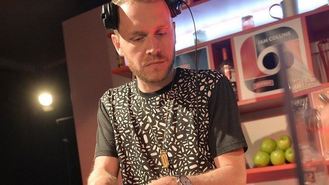 Mr Hudson has said Miley Cyrus may have a crazy reputation but she knows exactly what she's doing as an artist.
The British producer and musician - whose real name is Benjamin Hudson - worked with the 21-year-old pop star on her track Real And True.
He revealed he recorded his part in London and she recorded her vocals in America and then she called him up out of the blue to request that British photographer Rankin to make the video.
Mr Hudson said: "She knows what she's doing."
He added: "The first I heard form Miley was a DM on Twitter saying 'We got a joint mane'! Joint meaning record, mane meaning man.
"What do you say to that?! I was like, 'Yeah, cool.'
"And then she got hold of my landline which nobody has, and she said call Rankin because she knew I had a good working relationship with Rankin, so she said call Rankin and ask him to do the video, so I did.
"And having just watched Prometheus about 50 times on my laptop I called up Rankin and said 'Can we do something a bit like Prometheus?' And he said 'Definitely' - he loved the film as well.
"I said I don't mind what we get to do as long as I get to wear a spacesuit.
"And two weeks later we were in Los Angeles driving round a fake moon surface in a dune buggy in a spacesuit, rescuing the inevitably naked Miley Cyrus from her lunar drama and getting in the spaceship and flying home. It's just crazy!"
Source: music.uk.msn.com
Added by AutoAdmin
843 views