News
Kylie: I watch Spinal Tap on tour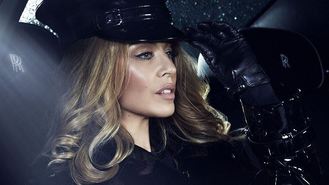 Kylie Minogue has revealed she has a tradition of watching Spinal Tap whenever she's on the road.
The pop singer, who is in the midst of her Kiss Me Once UK tour, admitted her crew have a ritual of watching cult classic film This Is Spinal Tap during their breaks.
"I love hanging out with my team and finding something fun and distracting to do when I have the time. One thing that is tradition is to watch Spinal Tap on the tour bus," she said.
The 46-year-old star continued: "I hate having to say it, but my down time on tour is quite boring. I just try to preserve my energy."
Kylie, who gets to change at the back of a Ghost Series II Rolls Royce during her tour, admitted it isn't easy being away from her loved ones on tour.
"As exciting as it is being on the road, it definitely presents some challenges and one of those is missing family and friends and a few home comforts. My own bed!" she said.
But she tries to maintain a routine despite being on the road.
"I like consistency where possible as there is so much change and activity most of the time. I eat sensibly, regularly, stretch, do vocal warm ups and warm downs. And try to sleep!" she added.
Source: music.uk.msn.com
Added automatically
1032 views