News
Lennox: Beyonce is feminist lite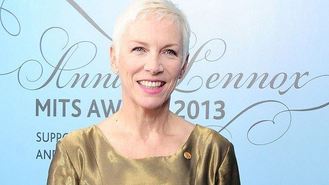 Annie Lennox has called Beyonce "feminist lite" and said she would like to talk to her about her true opinions.
The Eurythmics star told website PrideSource that she wasn't sure if when Beyonce called herself a feminist, she was talking about the same ideals as she considered feminism to be.
She said of Beyonce's brand of feminism: "I would call that 'feminist lite'. L-I-T-E. I'm sorry. It's tokenistic to me. I mean, I think she's a phenomenal artist - I just love her performances - but I'd like to sit down (with her). I think I'd like to sit down with quite a few artists and talk to them. I'd like to listen to them; I'd like to hear what they truly think."
She went on: "I see a lot of it as them taking the word hostage and using it to promote themselves, but I don't think they necessarily represent wholeheartedly the depths of feminism - no, I don't.
"I think for many it's very convenient and it looks great and it looks radical, but I have some issues with it. I have issues with it. Of course I do. I think it's a cheap shot. I think what they do with it is cheap and ... yeah.
"What can I tell you? Sex always sell. And there's nothing wrong with sex selling, but it depends on your audience. If they're seven-year-old kids, I have issues with it."
Source: music.uk.msn.com
Added automatically
1113 views