News
Jessica Simpson wants to revive music career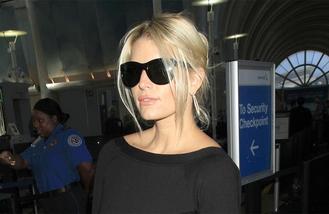 Jessica Simpson wants to revive her music career.
The 34-year-old singer, who hasn't released an album since 2010, is eager to get back into the recording studio after taking time off to have children, Maxwell, two, and Ace, 19 months, and focus on her fashion empire.
A source said: "She's told friends she'd love to record another album. It's her New Year's resolution."
The blonde beauty is so desperate to fulfil her wish she has built a private recording studio at her home in Los Angeles so she can juggle motherhood and lay down new tracks.
The insider told In Touch Weekly magazine: "The plan is to get the new album recorded this year and go on tour the following. Jess has missed performing so much. She's very excited."
In 2013, a source revealed in 2013 Jessica missed singing.
The insider said: "Singing is why she got into the entertainment business and something she will never stop doing. She is excited to start recording songs that she wants to record. At this point in her career, she no longer has to worry about singing songs a record label or dad tells her to record.
"She can sing whatever makes her happy, and that is exactly what she intends to do."
Source: www.msn.com
Added automatically
711 views