News
Fans bid $65,000 for a bag of AIR from Kanye West show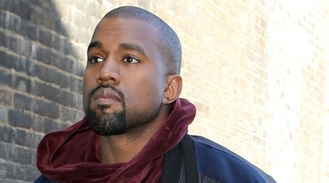 Stories like this really don't help Kanye's ego (FameFlynet)
One eBay user has clearly capitalized on the gap in the market, selling individual bags numbered 1 to 10 at a starting price of $0.99. Another is hoping someone will choose the Buy It Now price of $4,000 for their offering, but has given buyers the chance to try their luck in a bidding war with the price starting at $14.99.
Not content with a sandwich bag, one seller is offering his clientele a luxury take on the air bagging business, selling the air particles in an "exclusive gold bag." Clearly far more superior to just a regular transparent container, he is hoping punters won't be put off by his $100 minimum bidding price. Believed to be from the Bound 2 star's 2013 Yeezus Tour show, the seller has also attached photos of the concert tickets as proof. "Happy bidding on this [once] in a life time bag filled with air from the Yeezus tour in Kanye's HOMETOWN!!" he wrote alongside the description.
Would you pay this much for air? (Twitter)
But whilst there appears to be a demand for Kanye air (perhaps he should consider designing an air freshener) there is one bit Yeezy memorabilia that hasn't attracted any fans. A ziplock bag containing one of West's "sealed farts" has yet to receive any bids, despite a reasonable starting price of $5.
Whilst we doubt the flatulence flask contains genuine eau de Kanye, if it does, we really want to know how the seller got hold of it and why they have it in the first place!
Source: www.msn.com
Added automatically
722 views