News
Liam Payne excited for Zayn Malik's solo material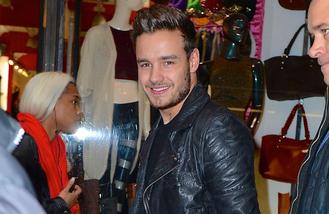 Liam Payne is excited to hear Zayn Malik's solo material.
The 22-year-old sensationally walked out on One Direction in March and is now launching his own music career but Liam has insisted there are no hard feelings between the band and Zayn.
Liam said: "I'm dead excited to hear some of his stuff, I did a lot of work with him in the studio when he was in the band. We used to stay up late and do rap stuff which is quite interesting... because I like to produce rap beats and stuff. He's got a great voice and he's a very talented young man and we wish him all the best of luck."
Zayn was slammed for using the hashtag real music when announcing his solo career, with some fans taking it as a criticism of One Direction but Liam, 21, doesn't think that's true.
Speaking to Magic Radio's Jo Parkerson after Zayn congratulated the group on their surprise new single 'Drag Me Down', the first since he left, Liam said: "I don't think he meant it that way...at least I hope he didn't mean it that way ...and the way that he congratulated us on the single I think covers it."
Meanwhile, although the group are not in constant contact with Zayn, Liam insisted he understands why he left One Direction and thinks he made the right decision.
He said: "I haven't spoken to him recently and he's off doing his own thing and taking his time..... it is a difficult thing to leave the band.... but his heart wasn't in it and you have to go with your heart and say I can't do this anymore and there is something out there that I do want to do that is different...and that's fine."
However, when asked if he would follow in Zayn's footsteps and launch a solo career, Liam said: "I'm more interested in the writing side of things if I'm honest...I love being in the band. I don't know if I could do it by myself now, it's all too comfortable."
Meanwhile, it has been revealed that 'Drag Me Down' set set a number of new streaming records upon its release on Friday (31.07.15).
The song broke the record for the greatest number of streams over one day (over 4.75m), smashing the record previously set by Wiz Khalifa with See You Again (feat.Charlie Puth).
It also shot straight to the top of the Spotify Global Chart on its first day of release, the first track ever to achieve this in Spotify history and almost 1.2 million One Direction fans worldwide listened to Drag Me Down on its first day on Spotify.
Source: www.msn.com
Added automatically
691 views