News
Foxes to collaborate with Pharrell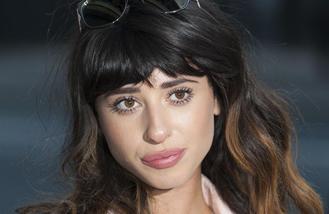 Foxes will "definitely" collaborate with Pharrell Williams.
The 26-year-old singer got to know the musician while supporting him on the European leg of his 'Dear Girl' tour last year and revealed while the pair are yet to write or record together, it is something both of them are hoping to do at some point in the future.
Speaking exclusively to BANG Showbiz, she explained: "He's quite busy and I've been quite busy, so we've discussed it [collaborating] but it's not happened yet. My second record is done, so it probably wouldn't be for mine, but things in the future, definitely. It will be cool to do when the time's right."
Foxes - who previously topped international charts when she collaborated with Zedd on the 2012 hit 'Clarity' - said she is particularly excited about making music with the eight-time Grammy Award winning star because he was "really sweet" when they got to hang out with each other on tour.
Asked if she got to spend much time with the 42-year-old producer, she said: "Yeah I did, a lot! He was really sweet, just really chilled out, really nice, so we did a lot. It was really cool."
And although the 'Happy' hitmaker is known worldwide, the brunette beauty - whose real name is Louisa Rose Allen - insisted she wasn't starstruck when they first met because he was so welcoming.
She added: "The idea of him makes me feel starstruck but I wasn't actually. But he doesn't act like that, he made me feel very comfortable."
Source: www.msn.com
Added automatically
629 views