News
Charlie Puth wants world to know real Selena Gomez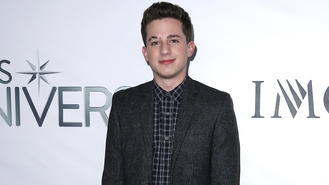 Singer Charlie Puth has made it his mission to "spread the good word" about Selena Gomez as he hates how mistreated she's been.
The musical newcomer teamed up with the former Disney star on his track We Don't Talk Any More and they've had to dismiss reports they are romantically involved. Charlie, 24, only had friendship on his mind as far as Selena is concerned, and it seems she has confided in him about her past loves.
"Oh no no – she's my friend," he told Britain's Heat magazine of Selena. "I consider her my musical collaborator. The best thing about Selena is that, when she's being nice, it's not an act at all. She's really being genuine, that's why I like her so much. It's just that she's a really good friend to me. I care a lot about that girl. She was really mistreated in the past and now I'm out spreading the good word."
That's not to say Charlie is immune to making mistakes with the opposite sex himself. During a performance at the 2015 American Music Awards (AMAs) he took to the stage with Meghan Trainor and the pair locked lips. He played it down afterwards, insisting it was "a little weird" as he views Meghan as a sister. It seems his comments didn't go down well with the All About That Bass star.
"During that whole AMA Meghan Trainor kiss thing," he said, when asked about a major fallout he'd had with his friend. "I got really freaked out and I said something incorrectly when explaining what the kiss was about, and I didn't realise it was so offensive to Meghan. She was, like, really p**sed at me, you know, but it only lasted a couple of days."
Charlie has shot into the limelight over the last 12 months, meaning he now has hordes of female fans – something he can't get used to.
"I'm kinda dorky. Girls have told me in the past it's cute, so maybe that's not such a bad thing," he mused. "That God I play music, because if I didn't, I'd just be a dork. I'd give myself five."
Source: www.msn.com
Added automatically
890 views