News
Celine Dion cancels concert following husband's death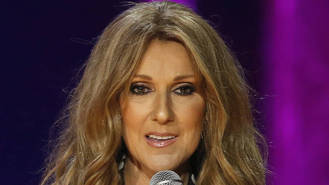 Celine Dion has scrapped two of her Las Vegas residency shows following the death of her husband Rene Angelil.
Dion's former manager passed away at his home in Las Vegas on Thursday (14Jan16), just two days before his 74th birthday, following a long battle with throat cancer.
The Canadian singer took a leave of absence from her residency at The Colosseum at Caesars Palace in 2014 to look after her husband, but returned to the stage in August (15) with his encouragement.
She has now cancelled shows on Saturday (16Jan16) and Sunday (17Jan16), the only dates before a scheduled break, to give herself more than a month to mourn following the death of her husband of 21 years, with whom she has three sons.
A statement on her website reads, "With heavy hearts, we regret to inform you that Celine performances Saturday, Jan. 16 and Sunday, Jan. 17 at The Colosseum at Caesars Palace have been cancelled.
"Celine earlier today announced the death of her husband Rene Angelil after a long fight with cancer. The couple had celebrated their 21st wedding anniversary last month.
"Celine will return to The Colosseum on February 23 to resume performances... All of us at AEG and at Caesars Palace have Celine and her children in our thoughts and prayers."
The singer had previously said that resuming her residency when Angelil was still ill would be emotional, telling USA Today, "That first show, it will be fragile. There will be moments of emptiness, laughter, awkwardness, tearing up. But that's the point of coming back - otherwise, I would just release an album."
She also promised her husband she would stay strong for him, adding, "You can have your shaking knees at the end, but when someone you love falls and needs help, it's not time to cry. Afterwards, sure. But not yet... Sometimes he just wants me to enter into a different place with him. I'll say, 'You're scared? I understand. Talk to me about it.' And Rene says to me, 'I want to die in your arms.' Okay, fine, I'll be there, you'll die in my arms."
Source: www.msn.com
Added automatically
937 views