News
Usher announces new album is Flawed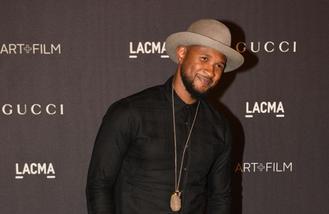 Usher's eighth studio album will be called 'Flawed'.
The 'Love In This Club' hitmaker has revealed the title for his follow-up to 2012's 'Looking 4 Myself' in a new Snapchat video where he reveals the name to Daniel Arsham, who is working on the record with the R&B superstar.
In the clip posted on Daniel's Twitter account, he asks Usher: "Alright, what are we working on?"
To which Usher responded: "Something amazingly, incredibly awesome."
And Daniel then asks: "For What?"
And Usher confirmed: " For 'Flawed' my new album. It's coming."
The 37-year-old singer's last update came in September when he revealed he'd been working with Martin Garrix and teased that he's done a lot of collaborative work with various people.
He previously said: "New record is coming great. I've been working on some new music obviously. I've been doing some collaborations. I just brought out Martin Garrix, one of the collaborations that I've had. The album will hopefully be out very soon."
And Usher also said that travelling has been a major influence on the record.
He added: "Please know that every time I travel to a different place, I'm influence by what I am dealing with or what I am looking at, so a song will probably come from this experience."
Source: www.msn.com
Added automatically
717 views