News
Sky Ferreira promises new LP in 2016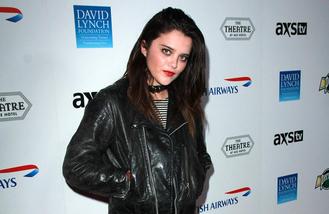 Sky Ferreira has issued an update on her delayed LP 'Masochism'.
The 23-year-old singer posted a lengthy statement on her Instagram account, where she said she's not going to put her new music out unless it's "honest".
She wrote: "I refuse to put out something that isn't honest. It's not something that I can force out. If I was to do it any sooner I either would have been compromising myself & anyone listening. I would have had to put out music that wasn't true or a message I would not want to put out into the universe (sic)"
And the synth-pop singer has promised her fans to expect the album to be released at some point this year and offered an apology for being "vague" about the tracks she's working on.
She added on the photo-sharing application: "I also know I've been really vague about my music so I appreciate the patience from some of you, she starts in the post, before confirming, I've been working on it the whole time & in 2016 you will hear it."
The follow-up to 2013's 'Night Time, My Time' has been in the making since July of last year.
Source: www.msn.com
Added automatically
888 views