News
Kanye West suffers technical mishap with new song release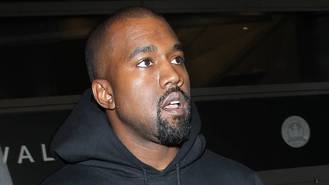 Kanye West struggled with technical issues on Friday (08Jan16) as he debuted a new song online, only to delete the link moments later due to bad sound quality.
Kim Kardashian alerted fans to her husband's plan to share new tracks online every week early on Friday (08Jan16), and hours later, Kanye took to Twitter to reveal the first tune, No More Parties in L.A., featuring Kendrick Lamar and produced by Madlib.
However, he was unhappy with his first attempt at uploading the song on streaming service Soundcloud.com as the link played another release called Real Friends, and only featured a snippet of No More Parties in L.A. at the very end.
Ever the perfectionist, Kanye quickly pulled the link.
"Un momento (one moment), there was a slight distortion in the main loop within Real Friends," he explained. "It will be back up shortly. When it's back up all rippers (download experts) please rip the new one instead."
"New version is up," Kanye stated an hour later. "Please please erase the old one I wasn't satisfied with the sound quality. I hope you have a nice weekend."
It's the first offering of new material from the rapper since he dropped Facts on New Year's Eve (31Dec15). It is not yet known if all of the songs will feature on his upcoming album, Swish, but he did a similar weekly upload in 2010, debuting tracks in the run up to the release of My Beautiful Dark Twisted Fantasy.
The news suggests Kanye is inching ever closer to locking down a release date for Swish after previously asking fans to leave him in peace so he could complete the project.
"No offense to anyone...," he tweeted in mid-December (15). "I'm asking everyone don't ask me for anything till after I'm finished with my album".
Swish will be the follow-up to Kanye's 2013 record, Yeezus.
Source: www.msn.com
Added by AutoAdmin
525 views