News
Natalie Cole's family reveal more details about singer's death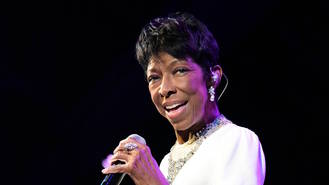 Several complications led to singer Natalie Cole's death, according to the star's family.
The singer passed away in Los Angeles at the age of 65 on 31 December (15), and now her relatives have opened up about what they believe killed her.
Speaking to The Associated Press on Thursday (07Jan16) they insist idiopathic pulmonary arterial hypertension is the medical condition that cost the Miss You Like Crazy star her life.
"(Cole) responded well to pulmonary arterial hypertension-specific agents over many years, during which she performed many concerts world-wide, but eventually (she) succumbed to intractable right heart failure, an outcome that unfortunately commonly occurs in this progressive disorder," a family statement reads.
Cole's case was deemed idiopathic because medical doctors could not determine the cause of her illness.
The Inseparable singer suffered a host of health problems over the past decade - in 2008 she was diagnosed with Hepatitis C, and a year later Cole received a kidney transplant.
Tom Mone, CEO of U.S. vital organ recovery agency One Legacy, told People magazine earlier this month (Jan16) without a kidney donor it is likely Cole would have perished sooner.
"It was a pretty big miracle for her," he said. "And it gave her almost five or six years of life."
Shortly after the transplant, she was diagnosed with pulmonary arterial hypertension - high blood pressure affecting arteries in the heart and lungs.
Source: www.msn.com
Added by AutoAdmin
447 views