News
Jennifer Lopez & Lady Gaga become unlikely best pals after Golden Globes meeting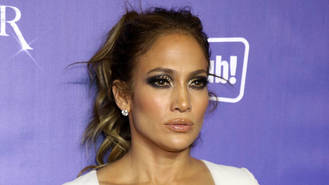 The music world has a new pair of unlikely best friends in Jennifer Lopez and Lady Gaga.
The two stars met after the Golden Globes earlier this month (Jan16) and realised they have a lot in common.
Launching her three-year residency in Las Vegas on Wednesday night (20Jan16), J.Lo told news show Extra she loved hanging out with the Paparazzi hitmaker, who picked up her first Golden Globe for her acting performance in American Horror Story: Hotel.
"She was overwhelmed by the fact she won but it was very well-deserved," Jennifer tells the outlet, admitting she was impressed by Gaga's acceptance speech: "It was gracious, there is a graciousness about her."
And after meeting the colourful pop star and really getting to know her, Jen hopes their paths will cross again.
"She is such a sweetheart," she adds. "She sent me flowers after that, just saying, 'It was great hanging out with you''.
"She's such a nice girl, she's a New York girl like myself. I really like what she stands for - kind of like colouring out the lines and being outside the box, being accepted. She's a nice person and I'm happy for her success."
J.Lo has become quite the star magnet of late, with celebrities flocking to the first night of her Jennifer Lopez: All I Have concert series at the Planet Hollywood casino.
Pitbull and Ne-Yo joined the star onstage while Rebel Wilson, Rosie Huntington-Whiteley, Leah Remini, Kelly Osbourne and Justin Bieber were among the stars in the audience.
Jennifer was thrilled to see so many famous faces at the big gig, adding, "I have the best friends. Leah (Remini) always supports me in everything that I do. All my girlfriends were here, my special girlfriends.
"But to see people that I work with who I didn't know were coming, people that I don't work with - Bieber, Kelly Osbourne... all different kinds of people enjoying the show, who are just fans... I was super happy. It was a great opening night."
Source: www.msn.com
Added automatically
951 views