News
Goo Goo Dolls release new album Boxes next month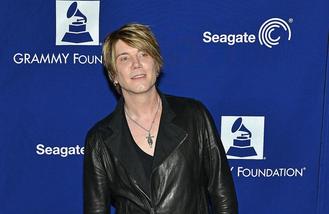 Goo Goo Dolls are to release their 11th studio LP 'Boxes' on May 6.
The rock duo's frontman John Rzeznik revealed he tried to push away any "preconceived notions" of what the fans and record label Warner Bros. Records were expecting following the longevity and success of their massive 1998 hit 'Iris' and decided to approach the follow-up to 2013's 'Magnetic' with an open mind.
Rzeznik explained: "I'm grateful for the enormous shadow that 'Iris' cast because it gave me a life, it gave me a career.
"When it came time to make 'Boxes', I really tried to give up my preconceived notions of what the hell was expected of me."
The 50-year-old rocker - who is joined by bassist and vocalist Robby Takac - teamed up with OneRepublic producer Drew Pearson for the record and allowing himself to work with other people helped the record come along.
He said: "I was impeding my own growth by not opening myself up to collaboration before. But when you allow other people's ideas in and you share willingly, everything grows exponentially."
He also admitted that he may not have made the new collection of tracks if he kept up his "defensive stance".
He added: "None of these songs would have existed if I had maintained a defensive stance."
The first single from the record is titled 'Over and Over', which is out now.
The album news follows their announcement of an extensive North American tour for 2016.
Source: www.msn.com
Added automatically
676 views