News
Prince had thousands of songs stored in vault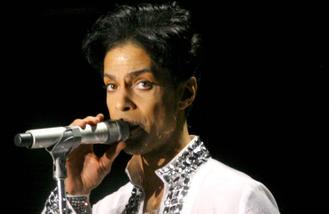 Prince had a secret stash of thousands of songs stored away in a vault.
The late 'Little Red Corvette' star - who died suddenly at his Paisley Park estate yesterday (21.04.16) - has left behind enough music to make several albums, according to insiders.
The music icon previously spoke of his unheard song collection and said he locked them away as he didn't want anyone to hear them because they weren't finished and he had hoped to revisit them "one day".
He previously shared: "I've vaulted so much stuff, going way back to the Eighties because i didn't want people to hear it - it wasn't ready.
"One day I'll go back and finish it, and it'll feel like no time has passed. To me, time folds back on itself."
Hiding the songs away was suggested to Prince by his long-time sound engineer Susan Rogers - who started working with the singer from 1983 - as she felt it best if his unfinished works were stored in one place.
She said: "Then it became a bit of an obsession. I wanted everything he's ever recorded right here.
"So I started amassing them and I started making a database for all these things and then that's when we began Paisley Park [studios] and we realised if we're going to have a vault, let's have a vault."
Within an hour of Prince's death being confirmed his greatest hits topped the iTunes album chart.
'The Very Best of Prince' could be found in the number one slot, just ahead of the 'Purple Rain' soundtrack, followed by 'The Hits/ The B-Sides' in the third spot.
Source: www.msn.com
Added automatically
790 views