News
Paul Simon announces 13th LP Stranger To Stranger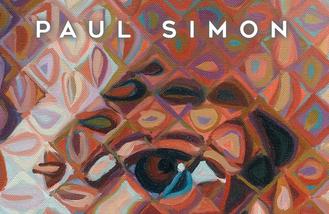 Paul Simon is to release his 13th studio LP 'Stranger To Stranger' on June 3.
The legendary singer/songwriter has teamed up with his longtime collaborator Roy Halee, who produced his former band Simon & Garfunkel's albums.
Talking about the experimental record, Paul said:
"It's about getting you to actually hear something in a new way. It's about making music that sounds old and new at the same time; music with a sense of mystery."
The first song written for the record, titled 'Insomniac's Lullaby', led Simon to the musical possibilities first suggested by Harry Partch, who is the 20th century American composer and theorist who created custom-made instruments in microtonal tunings.
And in order to capture the sounds of Partch's unusual instruments - such as Cloud-Chamber Bowls and the Chromelodeon - Simon took his equipment to the laboratory at Montclair State University in New Jersey.
There he had an experimental session with the percussionist in Simon's band and a group of Flamenco musicians provided the initial rhythmic premise for the record and and it was those grooves that became the starting point for four songs on the album, 'The Riverbank', 'The Werewolf', 'Wristband' and the album titled track 'Stranger to Stranger'.
The record - which will be released via Virgin EMI Records - will be the 'Bridge over Troubled Water' hitmaker's first outing since 2011's massive hit 'So Beautiful or So What'.
Source: www.msn.com
Added automatically
914 views