News
Keith Urban has collaborated with Carrie Underwood and Pitbull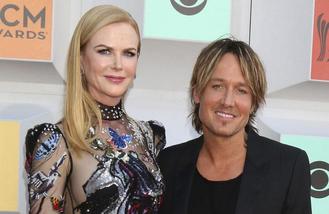 Keith Urban has recorded songs with Carrie Underwood and Pitbull for his new album 'Ripcord'.
The 48-year-old country singer has been keeping tight-lipped about his 10th record, which will be released on May 6, but announced the special collaborators at the American Academy of Country Music Awards on Sunday night (03.04.16).
He revealed: "I got Pitbull, and Carrie's on the record - Carrie Underwood's on there, as well."
While it's not known what the title of his track with the 'Unstoppable' star is, 'Sun Don't Let Me Down' is the name of his jam with rapper Pitbull and it was co-written and produced by Chic legend Nile Rodgers.
And Keith wouldn't have anyone else but the "sexy swagger of Pitbull" on the track.
Talking about their collaboration, Keith told 'Entertainment Tonight': "It's about needing a few more hours of night to seal the deal. So, 'Don't come up, sun. Stay right where you are!' That's the gist of the song. Who better than the sexy swagger of Pitbull to seal the deal? He was killer on it. I can't wait for people to hear it."
And Keith's wife Nicole Kidman - with whom he has daughters Sunday, seven, and Faith, five - is already a massive fan of the song.
She revealed: "I definitely danced to that one."
Source: www.msn.com
Added automatically
829 views