News
Snoop Dogg wants to come back as a butterfly in his next life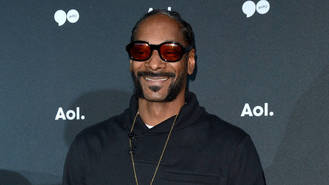 Rapper Snoop Dogg will probably be flying around in the afterlife as a carefree butterfly while others hash it out over his assets.
The 44-year-old Gin and Juice hitmaker has amassed an estimated net worth of around $135 million (£94 million) since his first album Doggystyle debuted in 1993, according to website Celebrity Net Worth, but he has no interest in detailing how he wants his estate and business affairs managed after he's dead and gone.
"I don't give a f**k when I'm dead," he told Business Insider. "What am I gonna give a f**k about? This goin' on while I'm gone, you know?"
The gangster rap superstar told the outlet he hopes he'll be fluttering around without a care in the world while his loved ones who outlast him bicker over his assets.
"Hopefully, I'm a butterfly," the rap star shared. "I come back and fly around and look at all these motherf**kers fighting over my money and s**t, like, 'Look at all these dumb motherf**kers'. Ha!"
Snoop was asked to chime in with his thoughts on his last wishes by the publication in light of pop legend Prince's death last month (21Apr16). The Purple Rain singer died without a will and testament in place, and now members of his family are battling it out in court for a share of his $300 million (£208 million) estate, which includes royalties, the star's likeness, unreleased songs and hundreds of other investments he was tied up in before his death.
Legal experts are also expecting people insisting they are heirs to Prince's fortune to come forward, prompting a Minnesota judge to give anyone with a claim on the estate four months to state their case.
Source: www.msn.com
Added by AutoAdmin
408 views