News
Celine Dion releases painful tribute to late husband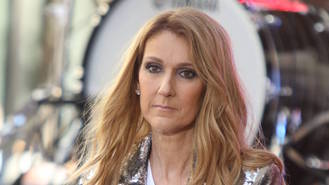 Celine Dion has released the heart-wrenching song Pink wrote as a tribute to her late husband Rene Angelil.
The Canadian singer warned fans to "get ready" for the emotional Recovering as she released it online on Thursday night (08Sep16).
Pink wrote the track for Celine's new album after reaching out to Angelil's grieving widow.
"At the Billboard Music Awards when I saw her, I said, 'For you to take the time to really write a song, to give me a tool, a piece of luggage to help me to move forward to walk to keep going (is amazing)," Celine told Entertainment Tonight earlier this year (16).
The beautiful song features Dion clearly fighting with her emotions as she sings accompanied by a piano.
The lyrics include the lines: "I am recovering/The hope that I lost/The part of my soul/That paid the cost" and "Little by little/Day by day/One step at a time/Shake off the devil/Take back my peace of mind."
She ends the song by singing Pink's words: "Tell him I love him/Take back my peace of mind."
First revealing news of her Pink song to Entertainment Tonight, Dion admitted recording Recovering had helped her heal following her husband's death in January (16).
"She is phenomenal," she added. "I love her for her talent, for her strength, for her focus."
Rene was 73 when he lost his battle with cancer.
Fans expect Celine to perform Recovering during her appearance on Friday night's (09Sep16) Stand Up to Cancer telecast in America. The singer's brother Daniel also lost his battle with the disease in January (16), and her brother-in-law, Guy Poirier, is currently fighting cancer in her native Canada.
The My Heart Will Go On singer will join country stars Keith Urban and Little Big Town among those performing as part of the telecast, which will air on more than 40 television networks. The show will be broadcast live from the Music Center's Walt Disney Concert Hall in Los Angeles, and executive-produced by actor Bradley Cooper, who lost his father to cancer in 2011.
Source: www.msn.com
Added automatically
553 views