News
Bruce Dickinson: I could never be a typical rock star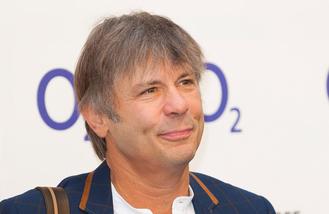 Iron Maiden singer Bruce Dickinson could "never be a typical rock star".
Throughout his time in the heavy metal band over the last four decades, Bruce has never felt the need to conform to the hellraising stereotypes that come with being the frontman of one of the biggest-selling groups of all time, and was always more interested in his second career as a commercial pilot.
The 57-year-old singer - who has just overcome tongue cancer - said: "I never could be a typical rock star. In my case you don't get the stereotype. Rock stars should be tall, skinny and blond, concave-chested and wasted - I'm short, brown-haired and English. I'm a bit of an anorak, sadly."
The 'Run to the Hill's' hitmaker decided in the early stages of his career that he'd avoid taking drugs after seeing how "messed up" the people around him got from taking illegal substances and he introduced his children - Austin, 25, Griffin, 23, and Kia, 21 - to the first hand effects of drugs to put them off experimenting.
He told the Daily Mirror newspaper: "What was great for my kids was when they were growing up and we took them out on the road. I got some cracking questions from five-year-olds, 'Daddy, why is that man doing that?'."
"The best possible antidote for people not to take drugs is to go and see a bunch of people who are completely messed up, out of their brains. They got a good education in drugs and made good decisions."
Iron Maiden are currently flying high on the success of their 16th studio LP 'The Book of Souls', which is currently number one in the UK, and Bruce is getting ready to fly his bandmates - Steve Harris, Dave Murray, Adrian Smith, Nicko McBrain and Janick Gers - around the world on their 60-date 'The Book of Souls' tour in 35 countries on a Boeing 747.
He added: "One of advantage of being a pilot is you've only had couple of bottles of water and everyone else gets off with a terrible hangover."
Source: www.msn.com
Added automatically
722 views