News
Crowded House to re-release Help Is Coming for charity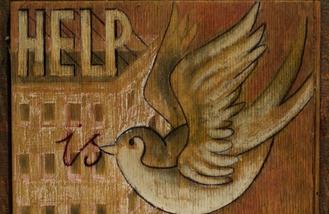 Crowded House is re-releasing 'Help Is Coming' to raise funds for children affected by the Refugee Crisis.
The Australian band, who originally released the track in 2000, has teamed up with Benedict Cumberbatch to re-issue the song along with a video introduction by the actor and heartbreaking footage of refugees fleeing war-town Syria.
Singer Neil Finn said: "There is such a huge scale and urgency to the current refugee crises that barely a day goes by without some crushing image or news account to confront us. We can't be silent any more.
"These are good people that just want to find somewhere safe to create a better life for their families."
In the touching video introduction, Benedict said: "As people watching this tragedy unfold from the safety of our homes, with our safe children, we want to say that we see you, we hear you and help is coming."
The hunk then encouraged people to put their hands in their pockets and donate money to Save The Children.
The charity will use the funds to help the refugees on their journey from Syria through to Europe.
Justin Forsyth, CEO of Save the Children, said: "Europe is facing its worst refugee crisis since the Second World War and it is unacceptable that children are dying on our doorstep."
Writers Caitlin Moran and Peter Paphides came up with the idea to re-release the single after they were touched by the the image of the three-year-old refugee Aylan Kurdi, whose body was sadly washed up on a Turkish beach.
The song is available to download and to buy on vinyl.
Source: www.msn.com
Added automatically
735 views