News
News just rollin in Korn and Limp Bizkit UK tour announced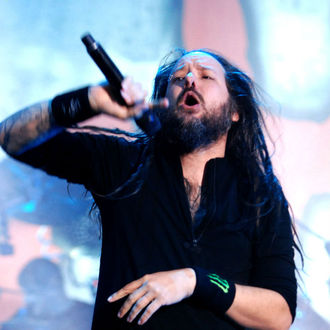 Festival season may be over but fret not. Korn and Limp Bizkit are going to be playing arena's in the UK in December.
These Nu Metal legends have stood the test of time in spite of the scene fluttering away like many trends do. The longevity and success of the two bands is down to their power as arena shaking rockers. Their live reputation puts among the best rock bands in the world making it THE tour to see in 2016.
Moreover, in addition to heading classic's like 'Freak On A Leash', Korn have new music to flaunt. After releasing 'Rotting In Vain' to great critical acclaim, their forthcoming album, The Serenity of Suffering is becoming one of the most highly anticipated releases of 2016. It's out 21 October via Roadrunner Records.
Meanwhile, Limp Bizkit who are best known for their album Chocolate Starfish and The Hot Dog Flavoured Water, don't have any new material announced. But hearing 'My Way' and 'Rollin' will get the nostalgic moshpit going. Children who went to secondary school in the late 90's and early noughties will be making up the majority of the most passionate fans we suspect.
Speaking on their impending reunion with co-headliners Korn and their return to the UK, Limp Bizkit singer, Fred Durst had the following to say: "You may have experienced a lot of cool concerts in your life, but I can guarantee you that an evening with Korn and Limp Bizkit will always and forever be your favorite. No one brings the party harder, heavier, and more exciting than us. No one! And... make sure you get plenty of rest the night before. It's time to bring it back!"
Korn and Limp Bizkit co-headline the following
Mon 12 Dec - MANCHESTER - Arena
Wed 14 Dec - GLASGOW - SSE Hydro Arena
Thu 15 Dec - BIRMINGHAM - Barclaycard Arena
Fri 16 Dec - LONDON - The SSE Arena, Wembley
Sun 18 Dec - CARDIFF - Motorpoint Arena
Mon 19 Dec - NOTTINGHAM - Motorpoint Arena
Tickets go on sale at 9am on Friday 16 September
Source: www.msn.com
Added automatically
593 views